Roundup: recent Anthropocene-related articles and links
The recent The Anthropocene Project: An Opening (10.01.2013 – 13.1.2013) at the Haus der Kulturen der Welt cast overdue light on a theme that's being increasingly discussed well beyond its original geological context: the Anthropocene and its ties to art and science. Below are some Anthropocene-related links that have been circulating around the blogosphere in the past few months. (Is 'blogosphere' itself an anthropogenic term? Discuss.)
1.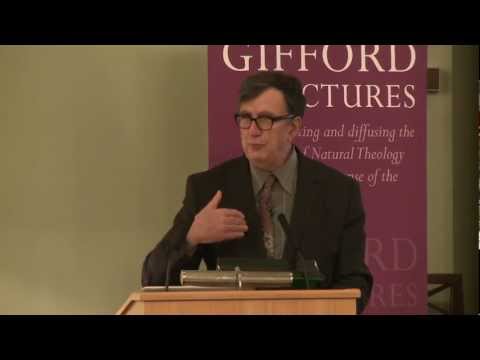 On 25 February 2013, no less a figure than Bruno Latour gave a lecture at the University of Edinburgh titled "The Anthropocene and the Destruction of the Image of the Globe":
"Do you remember how at school we were asked to be very impressed by the slow pace of geological time? Well, today, the phrase 'geological time' is now used for an event that has passed more quickly than the very existence of the Soviet Union. A distinction between history and geostory has actually vanished."
Latour expounds a thesis that there is no longer a 'global globe', for which he substitutes the familiar notion of a loop:
"This slow operation of being wrapped in successive looping strings is what it means to be 'of this earth' – it's rather the slow and painful progressive merging of cognitive, emotional, and aesthetic virtue because of the way the loops are rendered more and more visible through instruments and art forms of all sorts." 
In the description from Latour's website:
"Those six lectures in 'natural religion' explore what it could mean to live at the epoch of the Anthropocene when what was until now a mere décor for human history is becoming the principal actor. They confront head on the controversial figure of Gaia, that is, the Earth understood not as system but as what has a history, what mobilizes everything in the same geostory. Gaia is not Nature, nor is it a deity. In order to face a secular Gaia, we need to extract ourselves from the amalgam of Religion and Nature. It is a new form of political power that has to be explored through a renewed attempt at political theology composed of those three concepts: demos, theos and nomos. It is only once the multiplicity of people in conflicts for the new geopolitics of the Anthropocene is recognized, that the 'planetary boundaries' might be recognized as political delineations and the question of peace addressed. Neither Nature nor Gods bring unity and peace. 'The people of Gaia', the Earthbound might be the 'artisans of peace'. "
2. In a recent ArtReview feature on Future Greats, Berlin/Amsterdam based artist Katja Novitskova – selected here by Laura McLean-Ferris – explicitly references the Anthropocene:
"A recent body of work charted the evolution of new technological species against the demise of existing biological ones – a rare, delicately winged butterfly becomes extinct, but is traded for a new silicone wafer. Images of cute baby giraffes might survive better than the actual creatures themselves, suggest her large display stands featuring aluminium cutouts of the animals (Approximation II, 2012), while digital prints of the Cambrian dolphin, on papyrus, no less, reference animals that have been bred and trained to carry out military operations."
3. Jenna Sutela's review of the Anthropocene opening up at the frieze d/e blog:

"Such exercises in listening and giving a representative voice to those that cannot speak – or putting an alarm on the silent monsters of human creation – provided the most resounding content of The Anthropocene Project: An Opening."
 4. A talk, titled "Objects and (their) Time" with The Anthropocene Project: An Opening participant Lorraine Daston and Ana Ofak in the most recent issue of Mousse (print only, unfortunately); and in the same issue, a discussion between Lauren Cornell and artists Katja Novitskova, Jacolby Satterwhite and Mark Leckey about "Techno-Animism".
"GreenScreenRefrigeratorAction" (2010) by Mark Leckey. Courtesy: Galerie Buchholz, Cologne/Berlin
 5. In a recent article on Dis Magazine, artist Timur Si-Qin argues that motifs commercial stock photography be likened to evolutionary 'attractors':
"Image conventions are naturally occurring formations in the geology of images, formations that if inspected more closely, reveal the deep history of our past and the real lives that lived through it."
6. A working group at Stanford University titled "Generation Anthropocene" has an interesting series of podcasts, including one by ecocritic George Handley on environmental morality and one on extremophiles of the Anthropocene (here)
7. And finally, an excellent article by Elizabeth Kolbert in the 24 December 2012 issue of the New Yorker about the Rewilding Europe movement (subscriber only, unfortunately).